Founded in 2006, focused on the future, with a young and experienced team on design, engineering, manufacturing, marketing and technical assistance for all types of metal structures.
Located in Torres Vedras, Lisbon, Portugal Metallowest continues to contribute to the development of the Portuguese west region, namely in terms of direct and indirect employability and in the international projection of the region and Portugal.
Business Volume Growth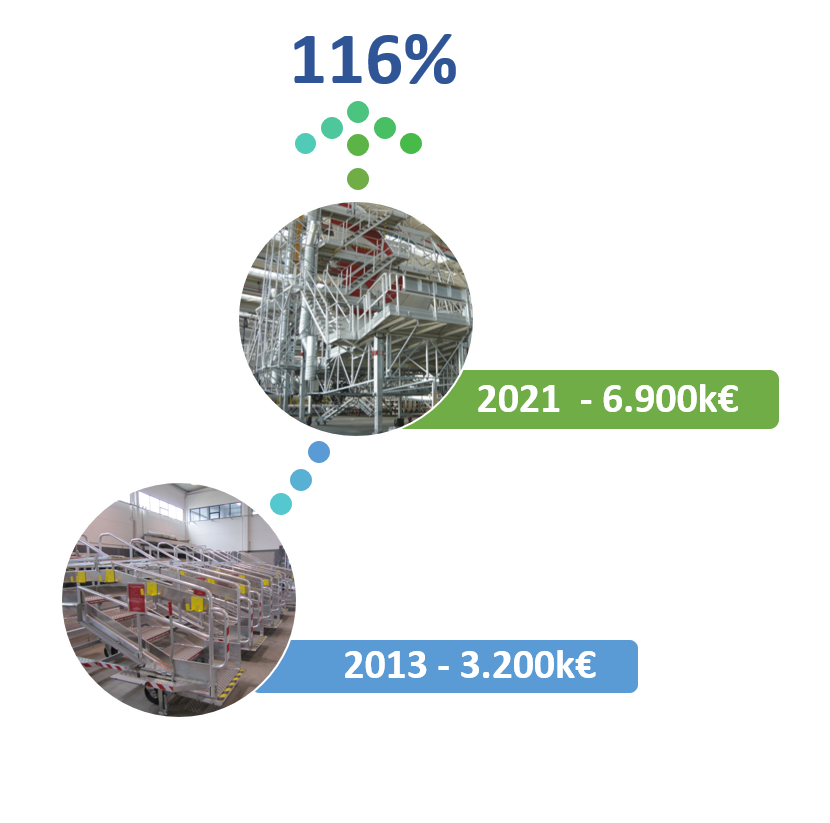 Employers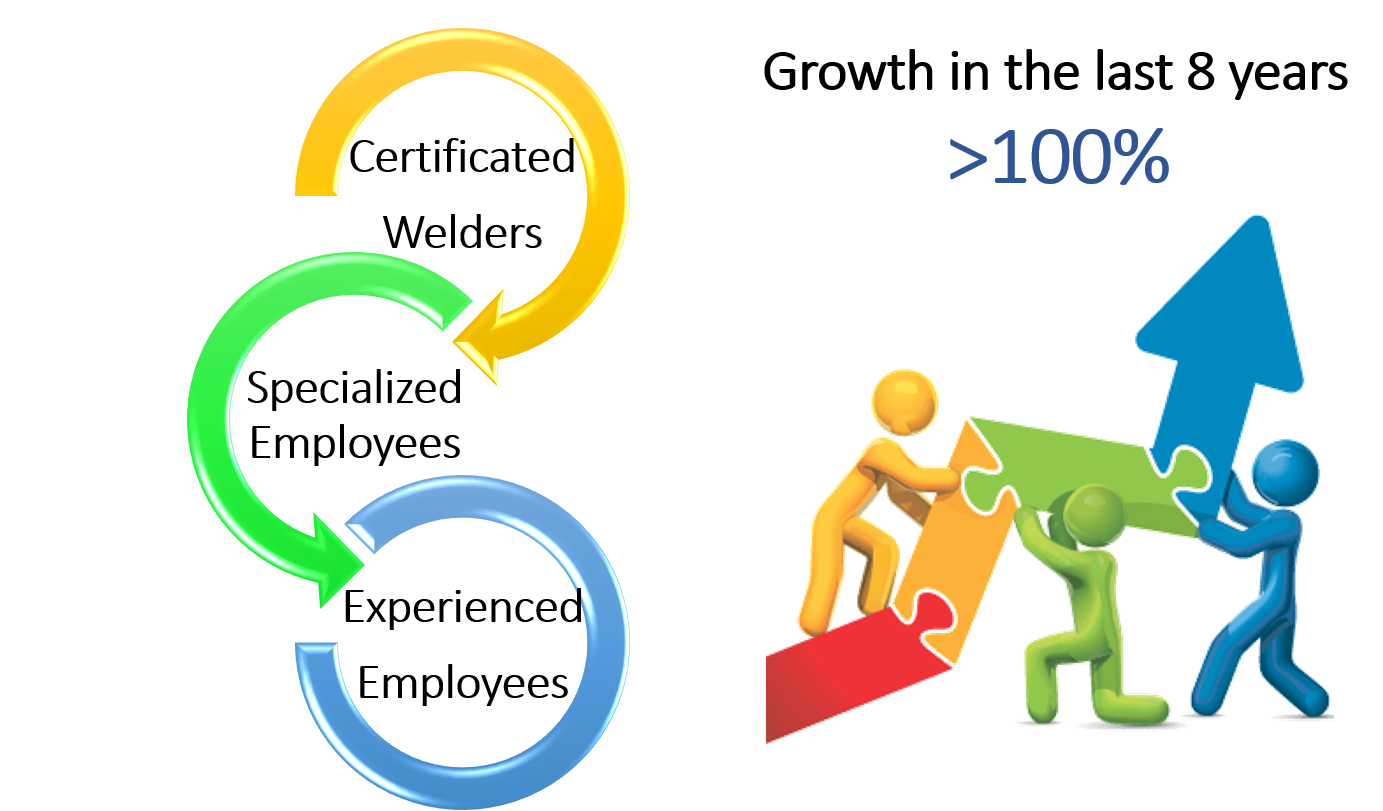 With extensive national and international experience in project development, Metallowest is recognized in the various sectors where it operates for its credibility and notoriety for its know-how and for Turnkey Full Service solutions.
Owner of a diverse industrial machines park, with it's own facilities, certified by ISO 9001 and EN 1090 and betting on qualified human resources, Metallowest is focus on customer satisfaction, offering products and services of high quality level, allied to the intrinsic ability of our team to innovate.
Partnerships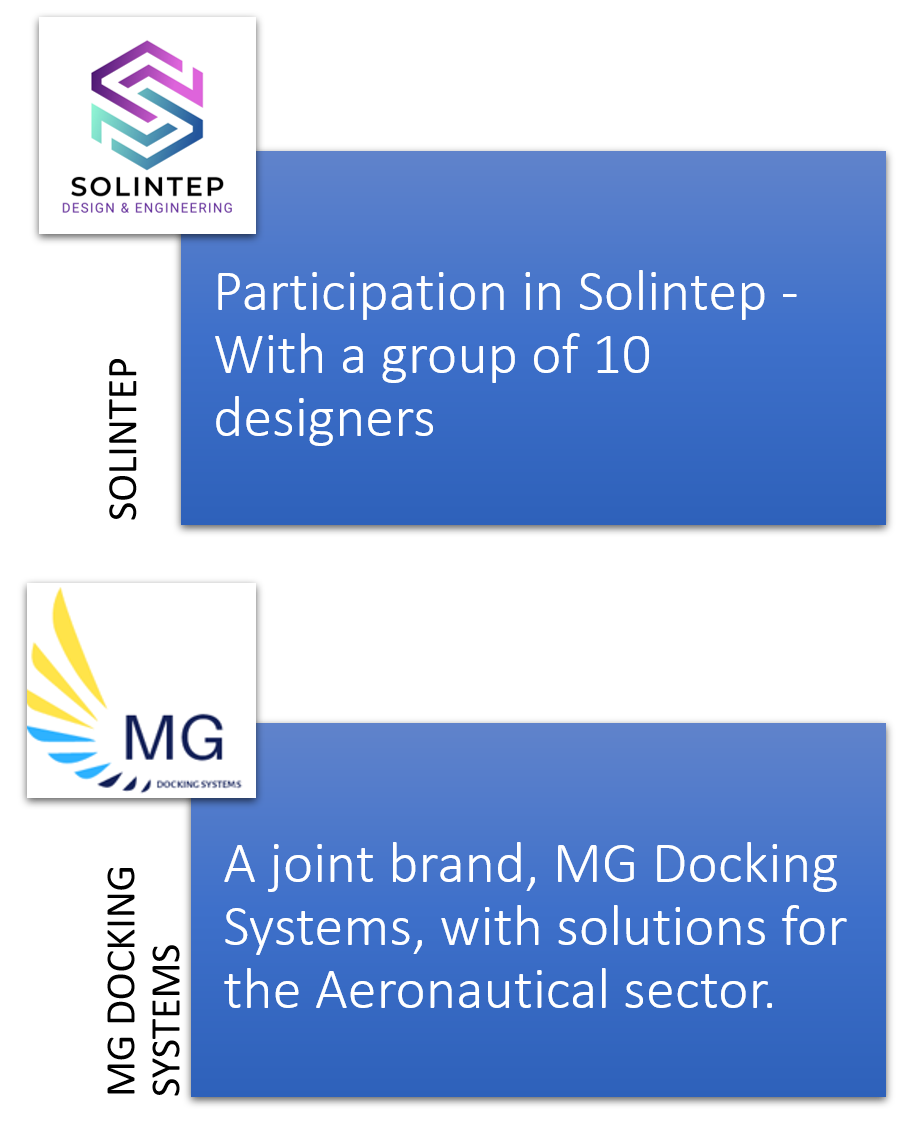 Resources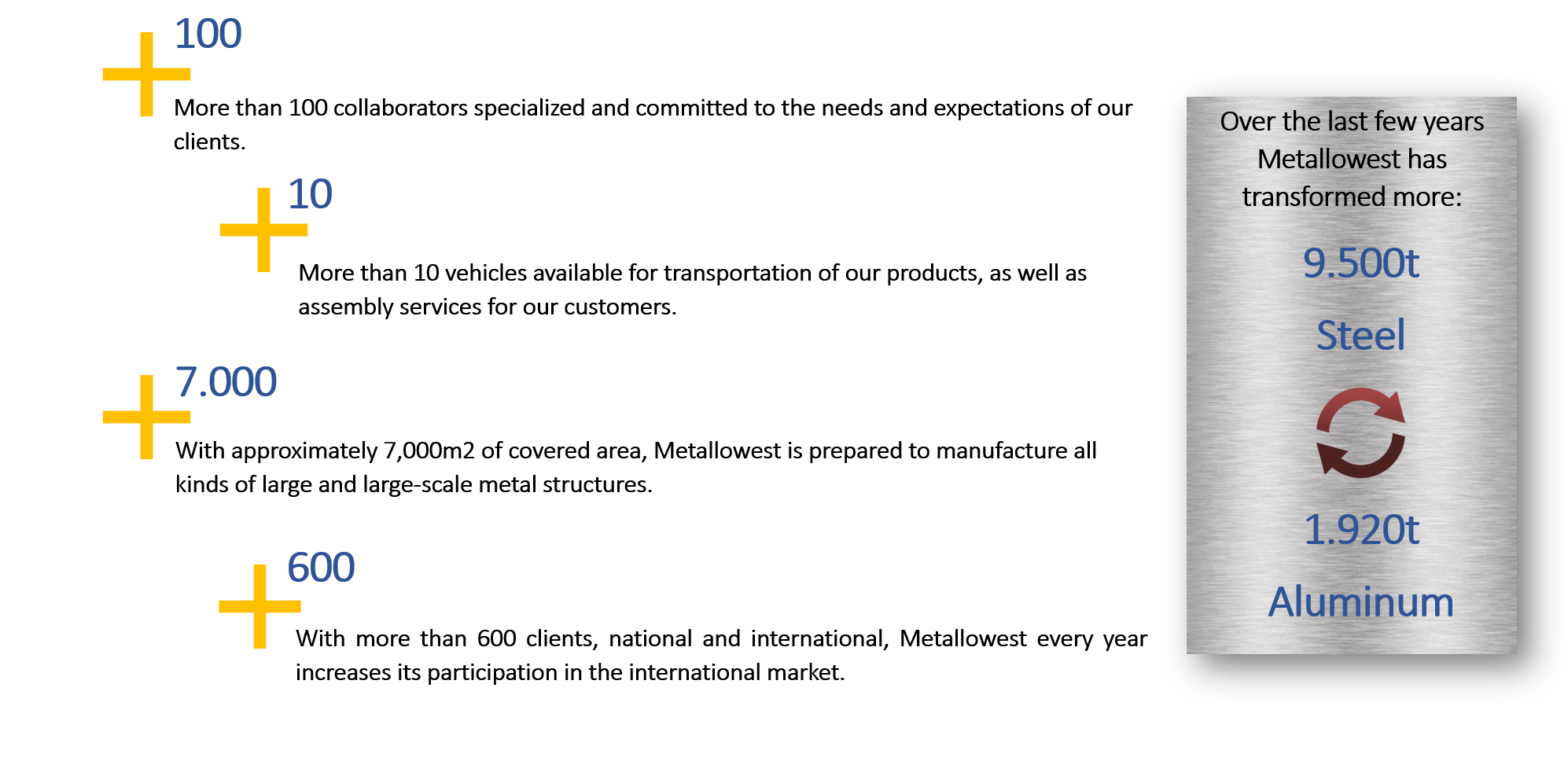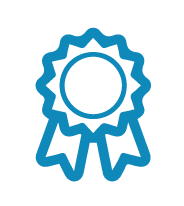 We are a reference company
Both nationally and internationally!